Are you struggling to find client's for your practice. We can help by turning your website into a lead generation machine for new clients. SEO is a critical element in a Law firm marketing plan that will lead to your practice's success. A steady stream of prospective new client's will lead to you not just surviving, but thriving.
Your potential clients act just like you do. When they need something they "Google it". They then choose from the top search results for
law firm websites
. Sure there are ads at the top of the results, but surprisingly, less than 1/4 of people click on those ads. Today's educated consumers know the difference between paid advertising ads and the natural, organic results they prefer. Studies have shown that people simply trust the natural results more than they do ads.
Small law firms with fewer attorneys in a practice often can't afford expensive pay-per-click campaigns with Google ads. At prices of up to $200 a click, whether you get business or not, ads can be very expensive.
That's why an ongoing, monthly SEO campaign is an affordable option for your practice. With a fixed monthly cost, SEO is investing in your firm's future client acquisition at an affordable rate.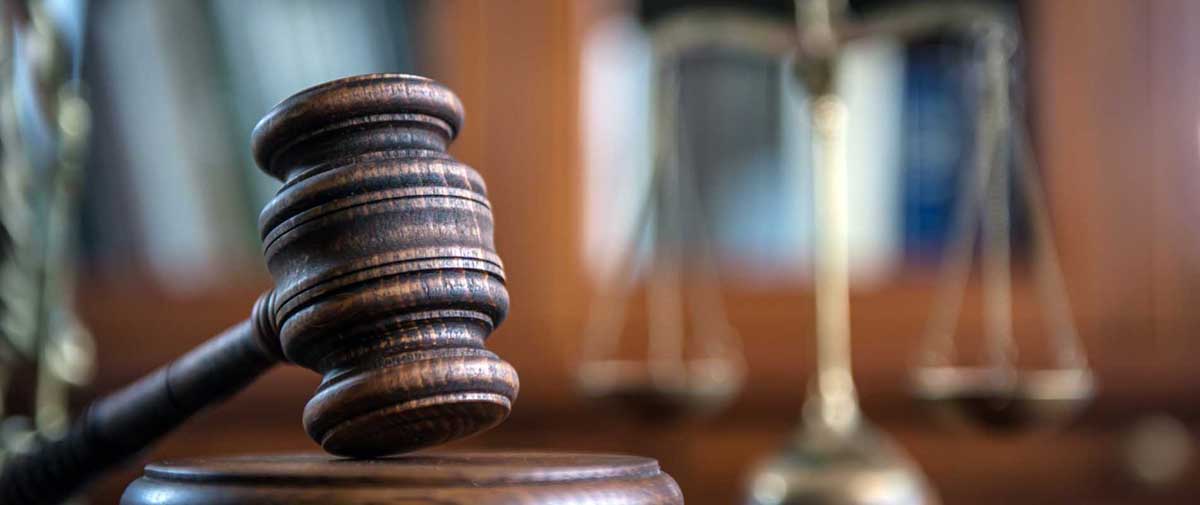 Competition for the Top of the Google Results
Competition for the client is intense for personal injury attorneys, DUI lawyers, bankruptcy attorneys and even family law attorneys as every law firm is competing for clients. By allowing us to position your firm at the top of the search results page, you will get the first opportunity to be retained by client searching for legal services. Think for a minute about your own "search habits. How far do you scroll on your smartphone's screen before choosing to click on a link? For most, they never scroll past the first 10 organic listings. That's why it's critical to be on page one of the search results to attract clients and grow your practice.
Law firms often practice not just in one city, but across a region. Licensed by the State, many lawyers practice across an entire state, not just in the city they are located in. Some law firms even work in multiple states.
Law firms practicing in many areas need a broad approach to their Search Engine Optimization so they can rank not just in their city, but in surrounding cities as well. Some attorneys will want to be found for county and state wide searches too.
Local SEO is appropriate for lawyers practicing in just their city or town. Google's "Map Pack" lists the top three attorneys closest to the searchers location. A recent algorithm change by Google, dubbed the "vicinity update" has really focused on your geographic location compared to the person doing the search. As an example,
Criminal Defense Attorney in Phoenix
, would be a phrase well suited to local search. Ranking in the "Google Map Pack" would be an SEO win in that case. This is a great example of
Law Firm Local SEO
tactics.
In the example to the right (or below on a phone), our client
Phoenix DUI Attorney Aaron Black
, is ranked #1 in the local, map based results and #3 in the natural/organic results. Note the review under the local listing... "I found Aaron by googling DUI attorneys." a perfect example of SEO at work, and proof that Law Firm SEO works!
Law Firm SEO Success Factors
The SEO Process BANG! uses can be broken down into two areas of work...
#1 - On-Page SEO
which are tasks performed directly on the website itself that will encourage search engines to rank your site higher. These tasks typically include...
Site Architecture
- Think of this as the "blueprint" of how the site is constructed and how it's navigated. Making sure the site's navigation is "flat", meaning it doesn't take more than 2 clicks to get to any page and information on the site. How folders and filenames are named also plays a big part in the site architecture.
Usability -
The site should be easy to navigate, or "get around on" ensuring the site visitors experience is a positive one. No one is going to spend time on a site that they struggle to navigate. Specific information on the site should be very easy to find especially CTA's (Calls To Action) such as your phone number or a contact form to send an email. Remember, the objective of great law firm web design is to gain a potential client's trust and to get them to contact you. Making your website easy to use is critical in converting prospects to clients.
Technical SEO
looks at the underlying HTML code that a web page is made of and then optimizing it to rank better. Things like...
Title tags are still an important factor in how a page ranks and should contain your primary keyword phrase

The recommended length of a meta description tag should meet Google's guidelines which have changed over the years. For a period of time they allowed up to 300 characters, but now they are back down to 157 max, with 150 being a better number as it's less likely to be truncated in the search results.

Headlines should all use proper H1, H2, etc. markup to make it clear what is important on the page. The higher Google is confident what the page is about the higher you'll rank in the search results. Be careful here. A recent algorithm change was punishing sites that overused keyword phrases in the headlines.

Site speed optimization falls squarely under technical SEO and obtaining great scores on Google's Core Vitals testing is gaining in importance. Nobody wants to spend time waiting for a site to load. Three seconds is about all the time you have to display your page or prospects will be hitting the back button.
Content
- Including high quality content (primarily text content) is probably the most important factor in Law Firm SEO Marketing. Google wants to send people searching on their platform to the "Best Answer" to an users search query, i.e. question they want answered. Content needs to be not only of high quality, but unique with zero plagiarism allowed, and our analysis shows a higher word count on the page, generally outranks shorter, less thorough discussions of a legal topic. Think Thousands of words on the page, not hundreds. Well written, expert content, drives SEO results. Great content can even gain media attention from distinguished publications, and provides opportunities for the natural backlinks we want to acquire which are discussed in more detail below.
Improving your content around your practice areas is probably the beset place to focus. Those are likely the keyword phrases a potential client is going to be searching for.
"Freshness"
- Those of us in the SEO industry debate about whether or not regularly updating your website content improves a law firm's website rankings. John Mueller, Google's SEO spokesperson has said a clear No to the question "Does Google favor "fresh" content? By the same token... I've yet to do a website redesign project for a client without getting a significant boost in rankings. Often moving up 20 to 30 positions or more in the search results. Because of this we update sites regularly and new content frequently, usually through case results and blog posts. As long as our practice continues to work, we'll keep at it, regardless of whether or not Google says it's a ranking factor. Ongoing content optimization should be part of any SEO marketing for law practices.
Clear Calls to Action
- Think for a minute about your prospective client. Your site visitor may be in a world of trouble. Most people don't search out a lawyer for the heck of it. They may be in immediate need of a bankruptcy attorney to solve a financial crisis, or a
criminal defense attorney
because they are under arrest. You need to make it incredibly easy for them to reach you. Tell them "Click here to contact us" and lead them to an easy form to fill out without too many fields to fill out, or "Call us at
(602) 427-5626
". Make their next step very clear, tell them what to do and be sure to link your phone number on your
mobile responsive website
so they can simply click to call you.
Avoiding Stupid Outdated SEO Practices
- In the early days of the internet tactics like invisible white text on a white background with primary keyword phrases repeated dozens of times on the page was a valid ranking technique. Keyword stuffing like that worked especially well on Yahoo. However, this SEO tactic hasn't worked in this century, don't do it as it certainly won't work today, and may even lower your rankings. Roughly a dozen years ago, Google still looked at the meta keywords tag for a clue as to what the page was about. In 2009 they stopped that practice as webmasters were abusing it and they had more effective ways to determine what a page was about.. Reputable SEO firms don't use any sneaky tricks like this as there is no long-term SEO benefit in doing it. Best case scenario, cheating at SEO doesn't work, in an extreme case Google see's your tricks and penalizes your site for it. It was recently released that a "Pirate" penalty punishes sites that promote pirated software with an average of 89 positions lower in the search results. Basically burying your result so deep no one is going to see it.
#2 - Off-page SEO
, often called link building or acquiring backlinks, has to do with what the rest of the internet has to say about your site. Do high authority websites, especially those related to the legal world link to your site? Having high quality links, what we refer to as DA or Domain Authority, to your website, do influence where Google ranks you in the search results. Having high valued links is one of the essentials of successful law firm SEO.
It's important to note that link building for law firms requires building links from sites
relevant
to the legal industry. Many SEO companies say "we'll add links to your site from everywhere" which sounds good, but in reality can actually hurt you. Link quantity looks good on monthly reports, but if those links aren't relevant to law, or are geographically inappropriate to your law firm, like from Russia they aren't going to improve your rankings.
As an example, press releases used to be one way to get a bunch of backlinks quickly. That technique doesn't work anymore as Google could spot the practice. Buying links on sites like Fiverr is another link building tactic that no longer works in the highly competitive world of SEO for Law Firms.
Sponsoring scholarships at law schools was another overdone tactic and is largely ignored by Google now. While it worked well for a short period of time, Google caught on and it suddenly stopped generating the same results it used to.
Link building is undoubtedly the biggest challenge in Law Firm Search Engine Optimization, and should be a significant part of your SEO budget.
With a proven history of placing Law Firms at the top of the search results, BANG! is one of the Best Law Firm SEO Services Providers and will grow your practice.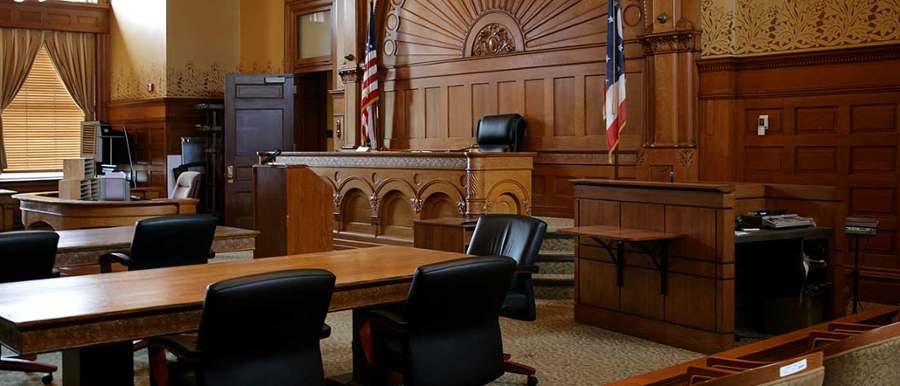 FAQ's About Law Firm SEO Services
Do Lawyers Need Search Engine Optimization?
If a firm is actively looking for new clients, SEO is a great way to be visible where everyone looks... Google.
Does SEO Still Work Today?
Yes, especially since so many consumers have become more educated about search engines, they've learned to ignore ads. Positioning a law firm in the organic search results below the ads, or in the local Google map pack, is very effective.
Is SEO a dying industry?
SEO is not dead by any means. Those rumors are probably spread by companies hiring a law firm SEO expert ;-) John Mueller, Google spokesperson has said SEO will still be required to rank well for years to come.
Is SEO better than Google ads?
If you are willing to establish a realistic budget for SEO, regularly publish new content, acquire new backlinks every month, we feel SEO is more cost effective than Google ads.
With ads you must "pay to play" and the minute you stop paying, your visibility in the search results is gone. It really is a very expensive long term solution. Those same dollars invested in an SEO campaign will eventually deliver a greater number of site visitors at a much lower cost per client acquired. Very few firms can afford the constant $20 to $200 per click that ads require.
How do lawyers find clients?
As an SEO firm specializing in legal SEO, we prefer to flip this thinking around and ask how do consumers choose their attorney? Putting the attorney at the top of the search results so consumers find the lawyer when they search we feel works best. Beats chasing ambulances right?
How can a lawyer get more cases and clients?
Being found in the search results for multiple keyword phrases associated with your practice and having a website that is user-friendly, answers their questions, and makes it easy to contact you is a proven way to grow your practice.
How can I check my website SEO status?
We have a
free SEO audit tool
that you can use. Just enter your details and then let's talk about the findings.
How does SEO help law firms grow?
In just one word,
visibility
. When someone needs a law firm and looks at Google, Bing! or other search engines, a firm wanting to grow needs to be visible in the search results. If you aren't found on the first page of the results, you won't get the case. It's really just that simple.
How much is SEO per month?
An SEO agency for lawyers will have ongoing monthly campaign prices of anywhere from $1,000 to $5,000 or more depending on the amount of SEO work they are doing. At BANG! our local SEO for Law Firms starts at $1,000 per month. More details on our
SEO packages and pricing
page.
How much does SEO typically cost for a small law firm?
An investment of at least $1,000 per month depending on the competition for your practice area and the size of your city. A larger budget generally will produce faster results. More details on our
SEO packages and pricing
page.
Is SEO worth the money?
It is when done by BANG!. We've raised client's search positions from 100+ which means they aren't on the first 10 pages of Google's results, to page one at the top of the search results. It does take time but if you'd like to learn more about the process we are happy to do a Zoom meeting to discuss your firm's needs and share share case studies of how we've helped other law firms succeed in law firm SEO.
Why is SEO expensive?
SEO takes hours and hours of an expert's time, not just once but every month. As an attorney, I know you understand the concept of billable hours. It's the same for an SEO company. It takes lots of time to perform on-page SEO and optimize a website as well as off-page SEO and build high authority backlinks from legal related websites. That time translates into lots of dollars every month. As far as ROI though, ask yourself, "What would one new client I was able to take on because of my monthly SEO campaign produce in revenue?". Generally it doesn't take too many clients to provide a positive return on investment for your monthly SEO campaign. We actually have a great blog post about
affordable SEO for lawyers
.
Should a law firm invest in both organic SEO and local SEO or just local SEO?
It depends on your practice. If you only are looking for local client's in your city, just concentrate on a local SEO campaign. If you are looking to pick up cases all across a state or even the country, and not just your city, you'll want to invest in organic SEO as well.
What are some good SEO and marketing practices for a law firm?
Hire a reputable SEO agency specializing in attorneys. Give them a reasonable budget to work with every month for you and give them at least 6 months to produce results. If you've hired the right firm, you'll see tangible results in your search rankings within 3 to 4 months and you'll see your rankings rising in Google searches. Need results right now? Google Ads might be a good choice for now, but that's not our preferred method for delivering results to law firms long term.
What is the best way to get new clients for a law firm?
Let your new clients find you online by being visible where everyone searches for everything... Google.
Is there any SEO company in the US specifically working for law firms?
Yes, and you've found us. BANG! is an SEO agency that specializes in search engine marketing for lawyers, attorneys and law firms.
Contact Us
today for more information about our services or better yet use the button below to schedule a free SEO consult.
Schedule a Free Consultation Today