SEO Case Studies Showing Our Client's Success
Some business owners are skeptical about SEO, some have been burned before by other SEO Agencies. They both say "Prove It!" Well, here you go...


SEO Case Study #1
This graphic is a screen shot from our client's Google Search Console comparing their search presence for the past 28 days, and the previous 28 days. This is an existing client that we manage their website for and they sell products off-line.

And before you say this business could be seasonal, it is... but the most recent 28 days is heading into their slow season, if anything the prior 28 days would typically have more traffic.

What we did: Using a copy optimizing tool in our arsenal, armed with Google Keyword Planner data about the keyword phrases people are looking for, we rewrote the homepage of their website. That's it. There were zero links acquired for this client during the time period. We simply optimized the content to match user intent and updated the site.

Notes about the results in the graphic:

Total Clicks to the site nearly tripled during the 28 days. 1,130 clicks in the previous time frame, over 3,000 in the most recent 28 days.

Total Impressions (meaning how often they showed in the Google Search Results) almost doubled in the 2nd 28 days.

Average CTR (Click Through Rate) meaning how often their search results were clicked on increased by 1.2%. Higher rankings get clicked on more often.

Average Position across ALL 1,000+ keyword phrases Google associates with the site increased by only .8 positions. BUT, the primary keyword phrases we were targeting increased greatly, landing in the #2 search result, 2nd only to the product manufacturer, resulting in large increases in the number of clicks to the site.

The largest increase in clicks for a keyword phrase was 4.6 times (meaning 4.6 times as many people clicked on their new highly ranked keyword phrase as the previous 28 days), while 3 other phrases showed increases of 2.2 to 2.4 times, delivering an additional 906 site visitors during the month on just 4 keyword phrases.

What Google had to say about the changes is shown in the 2nd graphic. That's a screen shot of an email sent out by Search Console. In case you can't read the fine print it says: "Your page clicks increased by 594% over the usual daily average." 594%!
SEO Case Study #2
In the 1st case study we reported results of increased traffic to the website due to our Monthly SEO Campaign. Often, those are the only results we have access to as many of our client's are tight lipped about the actual revenue increases from our efforts. Perhaps they are afraid we'll suddenly start charging more if we know how much their sales have increased (we won't, promise!).
However Joni Vore from
Apple Plumbing in Scottsdale, AZ
wasn't shy about sharing her results.
"After 6 months of the new website launch and our monthly SEO Campaign, our Internet generated business has increased by 440%!"
Thanks for sharing Joni!
SEO Case Study #3
In our first two case studies we were working with existing clients that had an established website for many years. But what if your domain and website is brand new?
Honestly, it will be more challenging when going up against established competitors who may have nearly 3 decades of head start on you, but this case study at least shows 1st page rankings are possible, and in a short period of time.
The client is the
Palm Springs Palate
who provides private chef, personal chef and catering services in the Palm Springs California area. We built a brand new website for them and began their monthly SEO campaign.
SEO Campaign: What We Did
Content Development:
We immediately rewrote and beefed up the text content on the site. While client's hate it and they are right when they say people aren't going to read all of those words on the page, Google will. The old adage "A picture is worth a Thousand words" may be true, but Google wants the 1,000 words so we are going to give it to them. We rewrote all the copy on the site using our advanced tools that compare existing top ranked pages to the copy we are writing. While this process obviously takes more time, it's well worth it.
Link Building:
Acquiring links is the biggest challenge in SEO, but without it, your results will generally suffer. We wrote additional copy and submitted it to other sites related to travel and leisure, dining, and entertainment. They published our content that included links back to our client's site. Essentially, "voting" for the site in Google's eyes that it was worth ranking well.
SEO Results:
In just over 2 months we saw the site's average keyword ranking rise over 20 positions, with 6 keyword phrases on the 1st page of the search results.
The site continued to improve over the next 3 months, gaining two additional 1st page rankings and surprisingly, even continued to rise after the late May Google Core Algorithm update. While this was a massive update that rocked many sites, including a few of our own, this site sailed through with flying colors and came out the other side stronger. You can see the algorithm updates indicated by the two little Google logos in the timeline of the chart.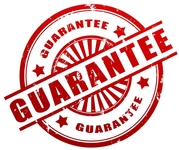 While we've been discussing SEO, BANG! has a long history of building great websites as well. If you'll allow us to redesign your website prior to launching your SEO campaign, we'll actually guarantee to bring you more traffic to the website.
Our
website redesign
of your Website will increase the number of visitors per month to the site and/or total pages viewed as indicated by our monthly Web traffic report. If we don't increase your traffic during the first year of hosting the site, we will host your site for FREE! until your Web traffic increases above pre-redesign levels.
Like most guarantees, there is a little fine print...
Your initial level of Web traffic (which we guarantee to beat!) will be determined by either previous reports generated on your last website, or our Web log analysis during the first 30 days after your new site going live.

To qualify for our guarantee, you must use our recommendations for the site structure, navigation, SEO (Search Engine Optimization) and technologies used within the site. You must include any options included in the estimate for SEO work with your project.

Depending on the quantity of keyword phrases you wish to rank for, we may insist on building a larger site with more pages than you had previously. A small site will generally only produce traffic for a small quantity of keyword phrases. If your search ranking goals require 18 pages to achieve those goals, we'll need to design, build and develop those 18 pages. If you won't budget for the proper size site for your goals, no guarantee will apply.

Allow up to one year for results (while it usually doesn't take nearly this long, remember we are depending on an independent and sometimes contrary company for results, i.e., BING!, and Google.

While we wish we our guarantee could include higher sales, we honestly can't. If your products are way over priced or the services you are offering no one wants, even the best website in the world isn't going to deliver the results you want. But we will guarantee visitors to the site!
That's it for the fine print!
Schedule a Free Consultation Today